4 BHK Residences in Modibaug
Absolute Aristocracy
Lord's Estate is located in the tranquil and pleasant Modibaug area. This well-designed 13-story elevation combines aristocratic magnificence with contemporary sophistication accomplished via careful planning. These luxury apartments in pune for sale emanate modern charm and charisma while adhering to Indian customs and beliefs in order to preserve the spirit of the historically
significant region.
*Area mentioned above is approximate carpet area as per RERA.

Living
Intricately-designed to address lifestyle as thoughtfully as possible, the living room is adorned with the worthiest specifications. The space has been decked with Italian marble that has been specially handpicked. Apart from false ceiling with lights, it is fitted with a central air-conditioning system.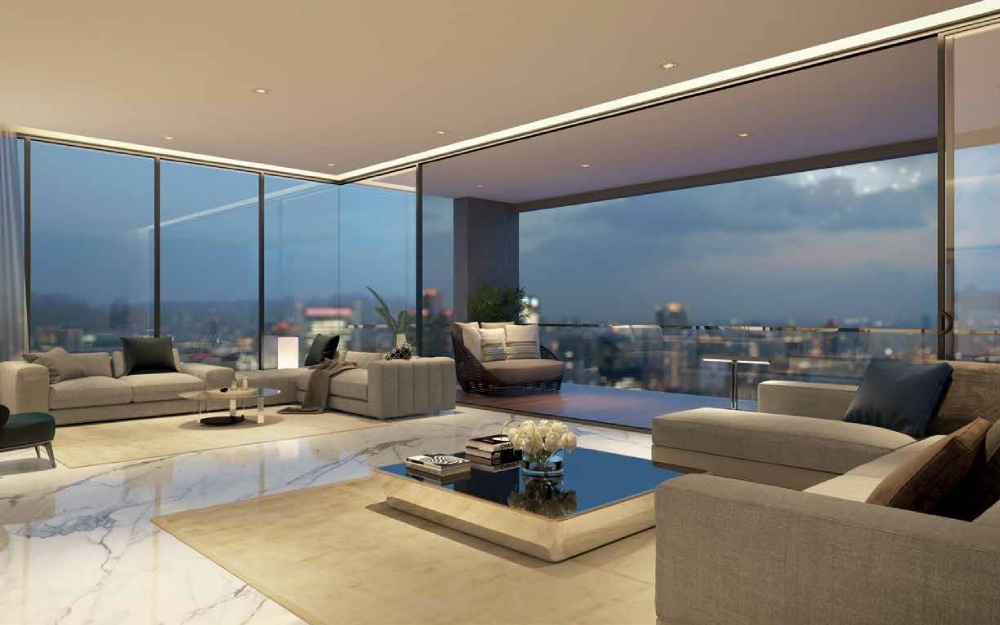 Dining
Our capacious dining area which has been exclusively devoted to the entire family is luxury's soft spot. Above everything else, prolific, lush views outside the floor-to-ceiling glass windows await to curtsey from the verdant forest that surrounds Lord's Estate.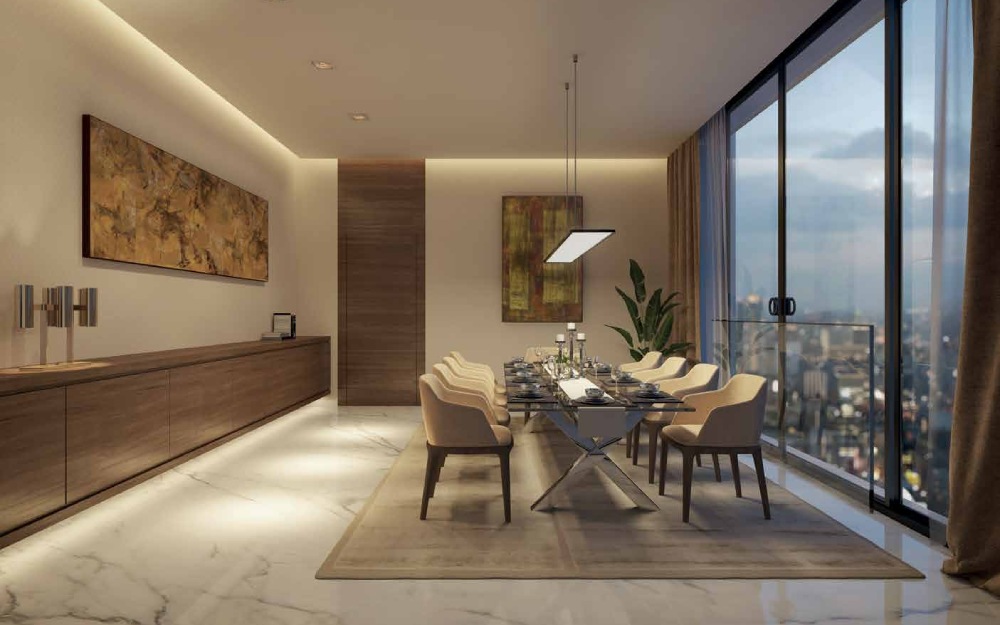 Bathroom
The grandeur of international fittings, detailed down to their shade never cease to enrapture. The centrepiece of this luxurious bathroom is the exquisite freestanding bathtub. Placed right in front of a floor-to-ceiling window that presents unobstructed, private views, this perfectly appointed bathroom carries an essence of ultimate luxury.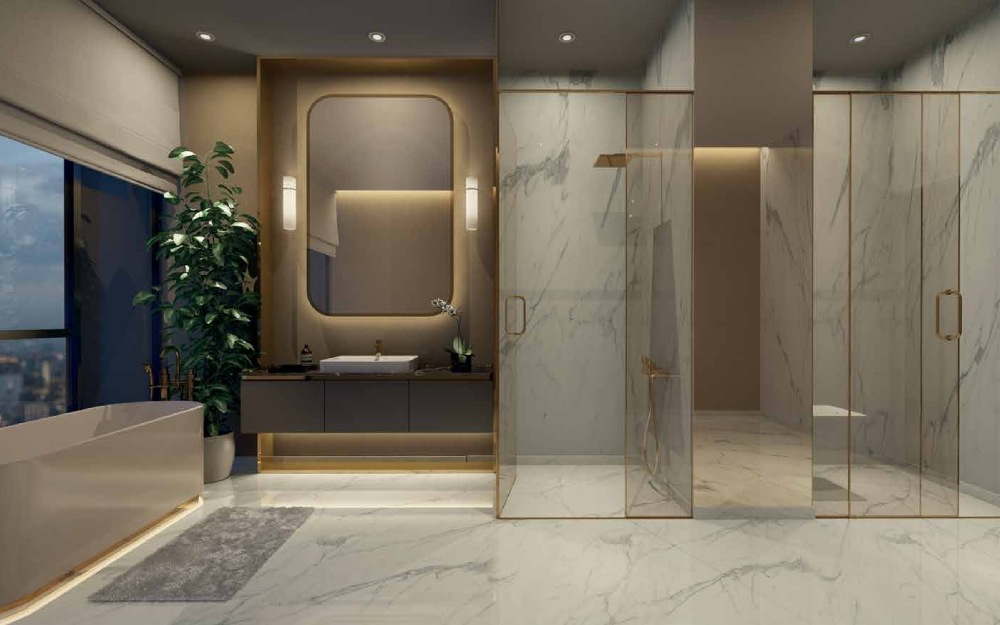 Kitchen
The heart of the home is an affluent, appliance-lined kitchen. The space that exemplifies a state of wellbeing carries an elegance quotient at every corner. Minimalist design within a contemporary style, the kitchen is what luxury looks like when wrapped in subtlety.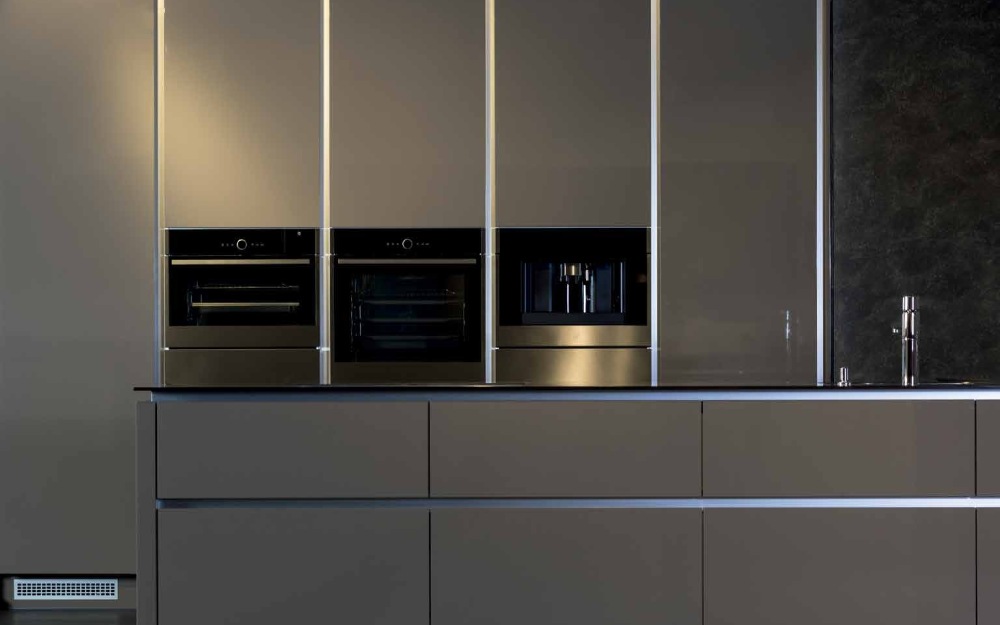 Entrance Lobby
The Lord's edition of a regal fanfare is our grand entrance that salutes the arrival of its residents. Raised to a lordly altitude, it's magnificence humbly bows to its beau monde. The owners tread over an Italian marble terrazzo that's bedight with metallic artistry – a place where even the ground beneath is privileged of the owners' presence.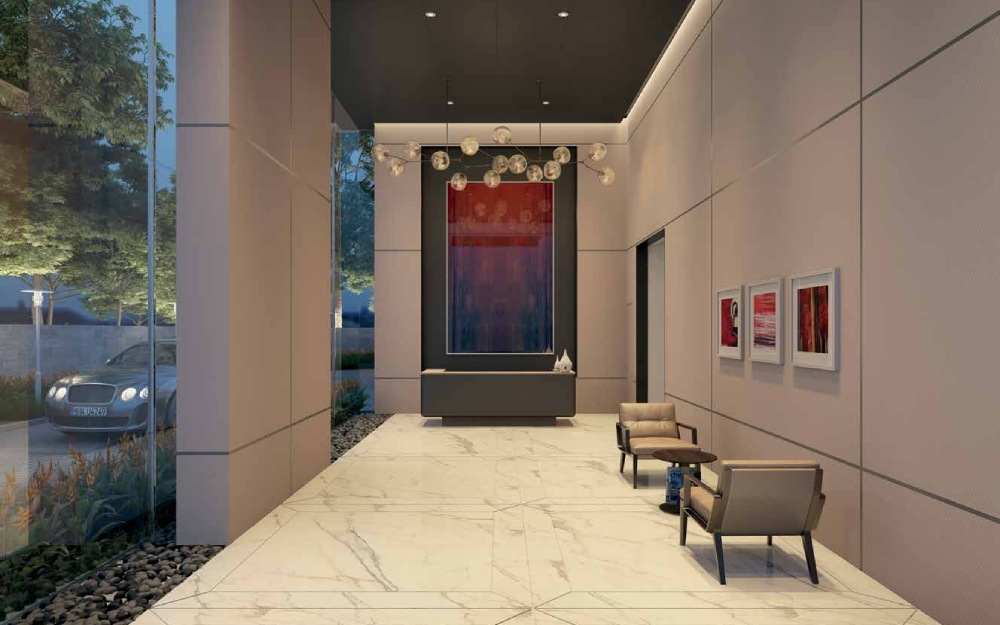 The entire idea of Lord's Estate started with a crisp vision. Team Kasturi knew exactly who we were making this project for and why. The project is created for the connoisseurs of high living and taste – an Absolute Aristocracy. The smallest details were designed with the greatest attention.
Kasturi Housing is one of Pune's finest luxury real estate brand. Founded in 1999, the company has since successfully delivered over 2 million square feet of prime real estate and is currently developing another 2 million square feet for residential purposes. The company portfolio spans across high end and mid-segment residential developments, IT office buildings, and built-to-suit office spaces.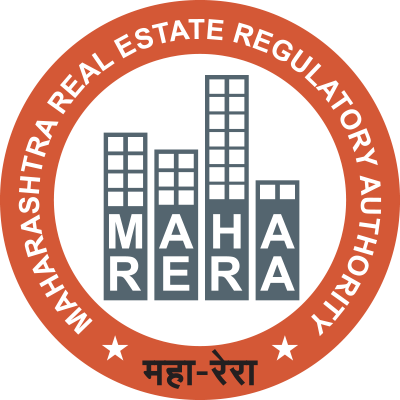 This project has been registered via MahaRERA registration number P52100012004 and the details are available on the website https://maharera.mahaonline.gov.in under registered projects.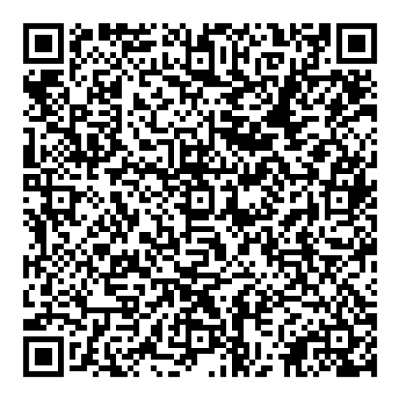 Frequent Searches: lords estate pune, lord's estate modibaug, kasturi lords estate, lords estate, kasturi lord's estate