Having your own home in a city like Pune is a dream for so many people. Since there are so many real estate developers in Pune, there are thousands of options for buying a house. But have you considered the total cost of buying a house for a house in Pune?
However, the real estate transaction should be conducted with someone you can trust and who can clearly explain the complete cost of purchasing an apartment to you. You should only choose a well-established and RERA-registered developer in Pune for this.
The costs involved in purchasing a property are a key issue for all of us, and we've put together a little guide to help you understand them.
If you're unsure what to do if the price of a particular property climbs by 5 to 6 Lacs above what was previously stated, read this.
The major cost involved in buying a house in ongoing residential projects in Pune are:
Before we go into the major costs of buying a property, let's take a glance at the overall costs. The following description summarizes the total cost of purchasing a flat.
Let's assume you decide to buy a home at Wakad, Pune. The builder has negotiated the price to Rs.80 Lacs.
Purchase price of the property: Rs.80 lakhs
Registration and stamp duty: Rs.4.80 lakhs
Interiors: Rs.6 lakhs
Shifting Rs.20,000
Total Funds required: Rs.91 lakhs
Finance
Home Loan : 70% of cost ( Rs.80 lakhs) : Rs.56 lakhs
Funds to be put in by buyer: 91-56 = Rs.35 lakhs
The complete breakup of the 2 BHK flat of 1000 sq. ft. the saleable area with a rate of Rs.5,500 per sq. feet
Basic Cost : 55,00,000
Car Parking : 2,00,000
Preferred Location Charge : 1,50,000
Agreement Value : 58,50,000
Infrastructure(Gas, Electricity) : 1,00,000
Total Cost : 59,50,000 
Stamp Duty @5% : 2,97,500
Registration Charges : 30,000
Service Tax 3.09% of Basic Cost including car parking: 1,76,130
Service Tax 12.36% on other charges: 12,360
VAT 1% of Agreement Value : 58,500
Total Cost : 65,24,490 
Here is the explanation for all the costs a developer will charge you when you are buying a property and sign the agreement: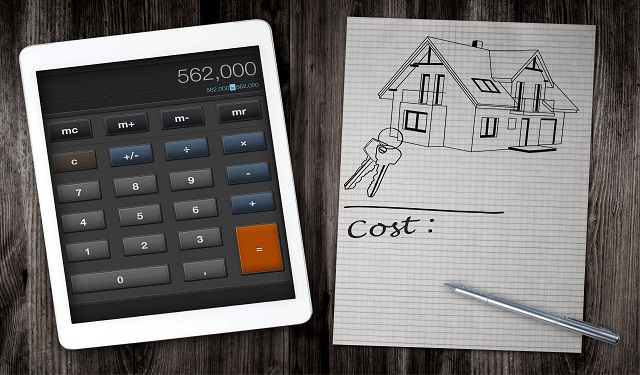 Basic Sale price (BSP)
BSP is the value that is promoted by the developer and it's the main price of your property.
Preferential Location Charge (PLC)
If you want property in an area that the majority of  people choose, you'll have to pay a higher price. The PLC fees are typically 4% of the BSP. If you desire a preferred location for yourself, add 4% to the whole fee.
External Electrification Charges (EEC)
Developers charge this price to get down cables and wires from electricity consumption meter to the flat.
Fire Fighting Equipment Charges (FFEC)
This is self-evident. All constructions, whether residential or commercial, are required to have fire safety as well as firefighting equipment.
Infrastructure Development Charges (IDC)
The developer pays these fees to the state government in exchange for the development of the project's infrastructure. The fees differ from one state to the next.
External Development Charges (EDC)
These charges are again paid on to the state government by the developer for developing the external areas around the project. The fees vary from state to state.
Car Parking Space (CPC)
Have you ever even considered purchasing a parking lot in India? This may end up coming as a surprise to you if it really is your first time purchasing a flat in a community. You can buy both covered as well as open parking if you like.
Club Membership
This has become a standard norm these days to form a club inside a society itself for recreational activities. Your society might or might not have this facility however if it has, it doesn't come FREE.
You need to pay a price for it and its NOT optional.
Power Back-Up Charges
In wealthy countries, the word "power failure" is also unusual, yet India desires adequate power backup. There are fees associated with installing a power backup plant within your property and maintaining your air conditioners functioning even when the state electrical grid is down.
Electric connection charges
Don't think that just because you've paid the EEC and the power backup expenses, you're done with your electricity demands. EEC is a fee imposed by developers only for the purpose of laying the groundwork for bringing electricity to your flat.
You'll really do have to pay certain application fees for installing an electricity metre as well as a connection to your state's electricity board in order to really acquire electricity.
Water, drainage and sewerage charges
Hmm…fed up with all the charges? How could we overlook the world's most valuable resource? You'll also need to purchase a water facility for the complex. Charges are paid to the government and depending on your state, they may differ.
Stamp duty and registration charges
Flat registration charges in Pune are paid to the state government for registering property in your name. This fee is charged as a share of the registered price of the new property in Pune and varies from state to state.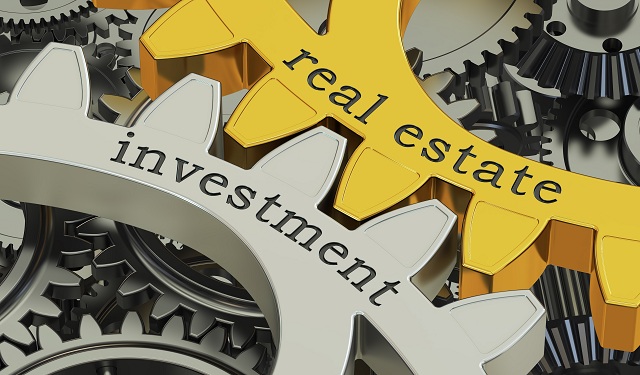 GST Tax
This is an absolute killer as far as shopping for a property is concerned. The government charges you GST tax (Earlier service tax was charged) on buying under construction property at the present prevailing rate on the overall price of the flat.
The affordable housing GST rate is 8%.
How to negotiate the flat price with the builder
Before going into the meeting, do your homework. It's preferable not to get too caught up in little price variations and miss out on a fantastic offer. Before you sign any contracts, look into the builder's track record. Many builders advertise in high-profile papers and magazines as well as operate from attractive offices, yet many have a bad track record. It is preferable to use well-known names.
The issue is these well-known builders refuse to negotiate or act as if they don't understand what negotiating entails.
One method to deal with them would be to keep them completely engaged, have them visit the project site, and demonstrate a strong interest in it as if you are determined to buy one in the next 1 month. Once it concerns booking and some other details, you mention a price and inform them that it is the maximum amount you are willing and able to pay. Of course, you can't quote a ridiculously low price or they'll walk away. We believe you can quote a maximum of 15% lower.
This may appear confusing at first, but after you understand the story, it becomes extremely simple. So, if you're considering investing in one of the ongoing residential projects in Pune, you should obtain a good sense of the entire cost of ownership. For a safe future, find a reputable real estate developer within Pune. Visit us at Kasturi for more information and a transparent property transaction experience.